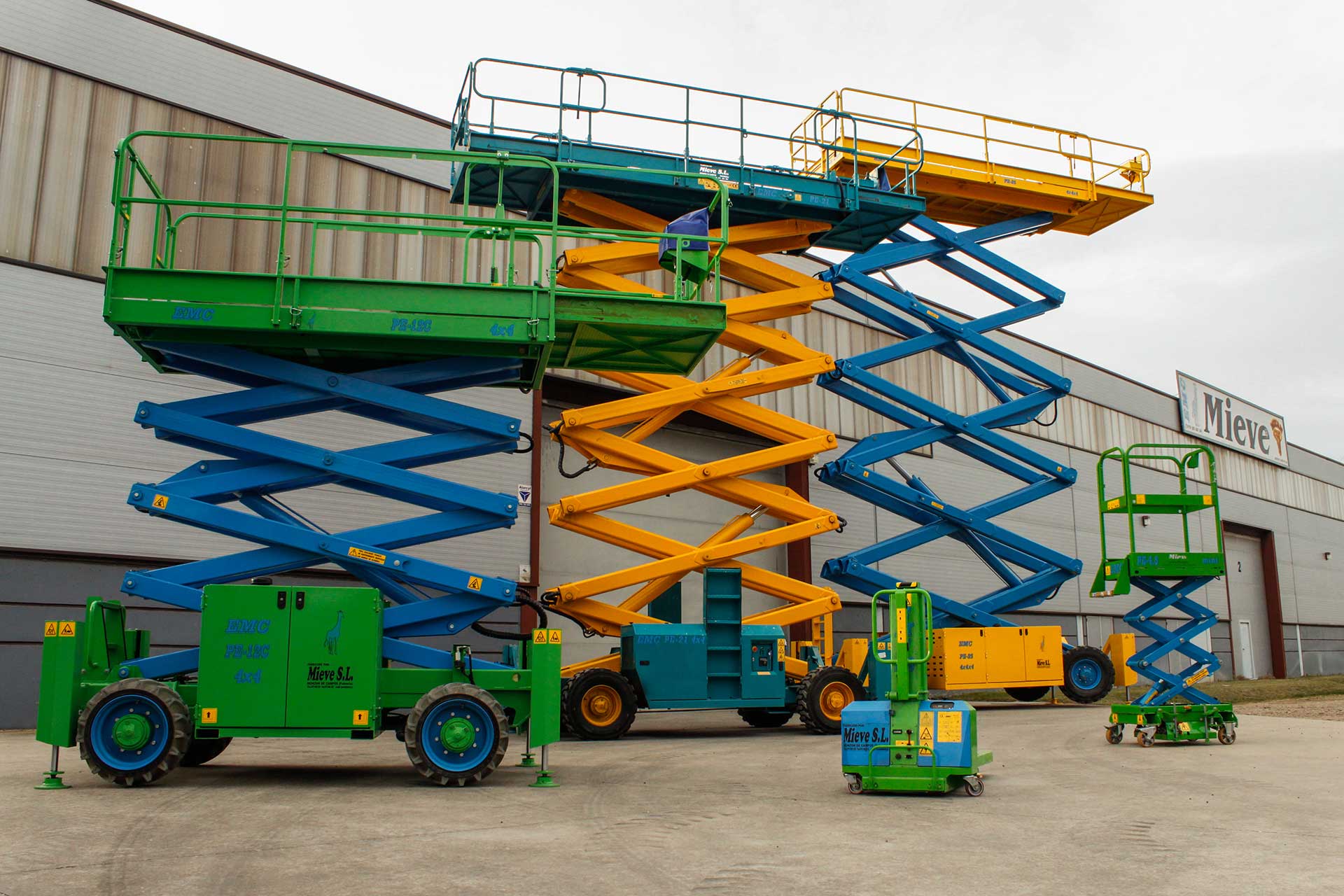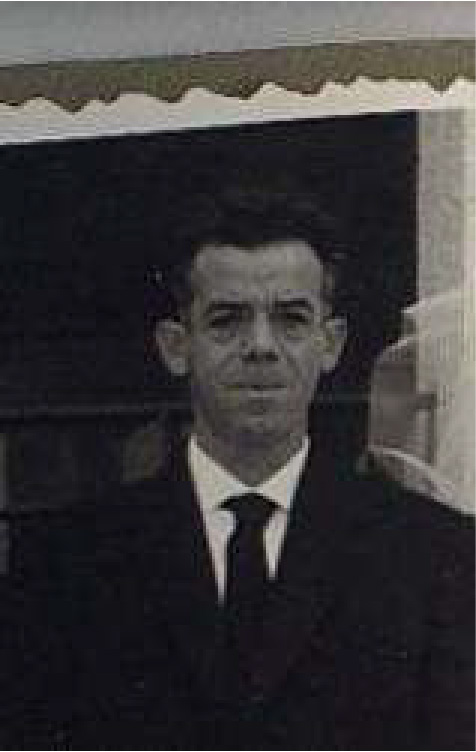 Since 1940, our grandfather D. Evelio Garcia manufactured cars and trailers.
In the 60s our father D. Miguel Garcia took over and I take advantage of the
mechanization of agriculture to manufacture different machinery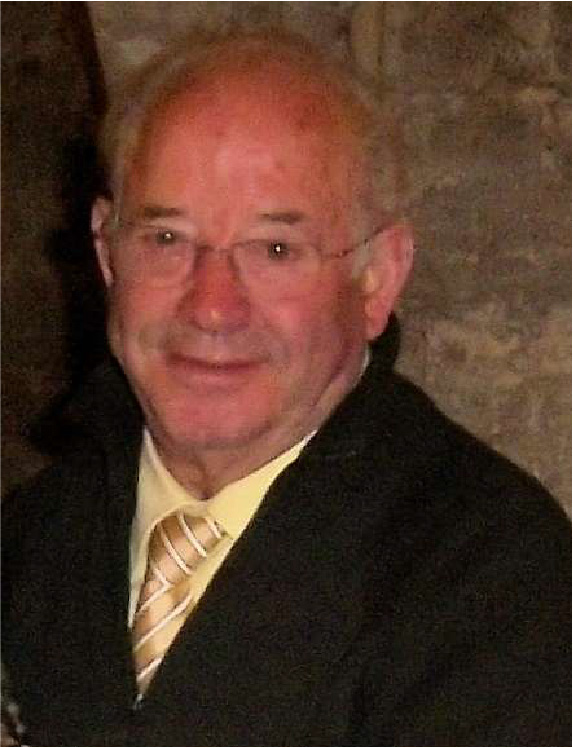 In the 70s he specialized in machinery related to the cultivation of sugar
beets.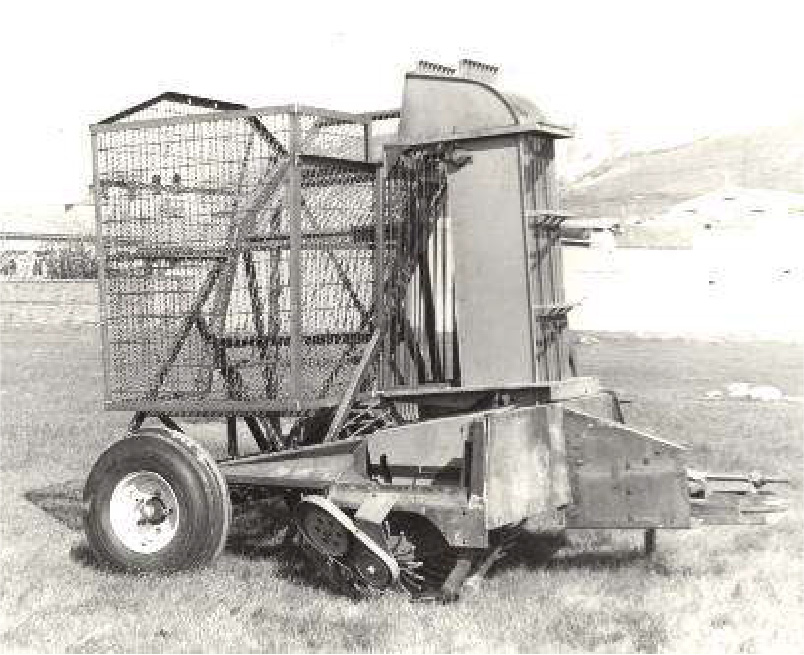 He was awarded the Cross of the Order of Agricultural Merit in 1981.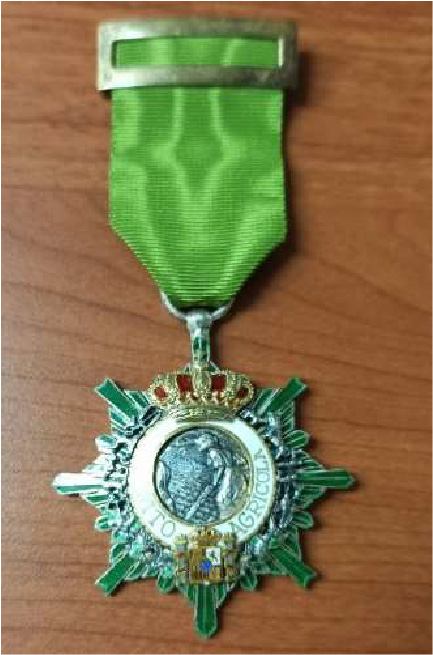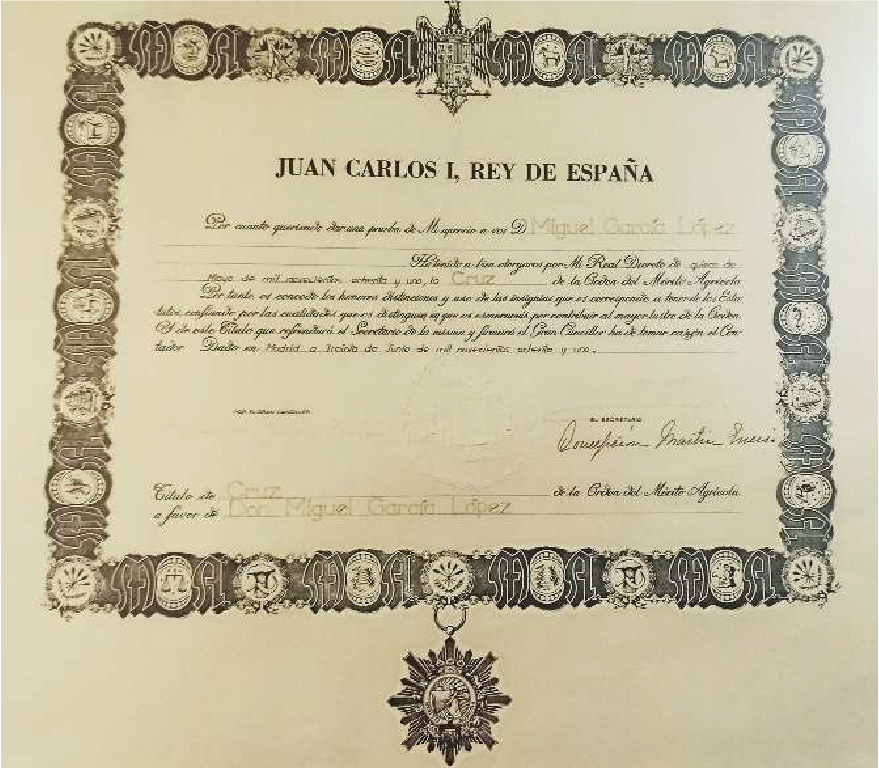 In the 80s, we joined the company Mr. Miguel Angel and Evelio Garcia, sons and grandsons of its founders.
In the mid-1990s, sugar beet went into decline across Europe and we decided to explore the market internationally.
We managed to export to Chile and Morocco on time, but the decline in beet continued, and at the end of 2000 we decided to start the manufacture of mobile personnel lifting platforms, under the EMC brand, taking advantage of the good situation in the sector of the construction in Spain.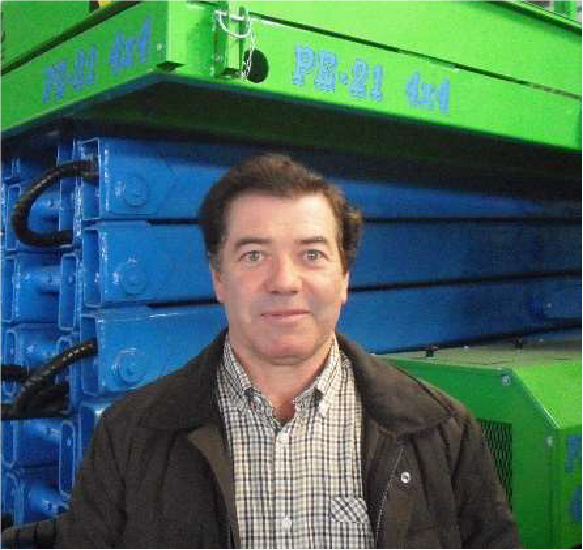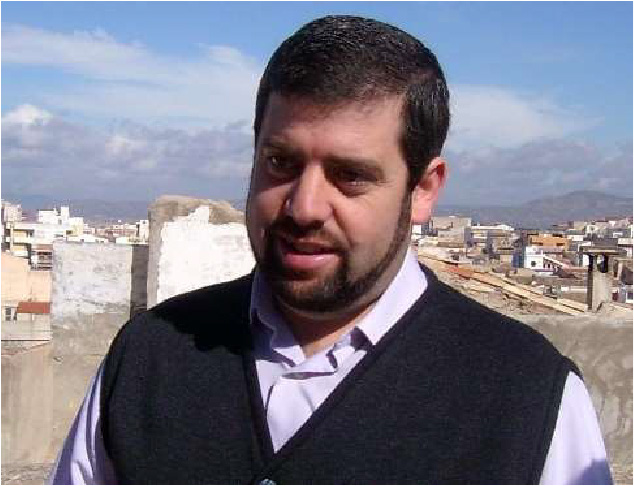 We start with the PE-15 model, a self-propelled diesel scissor platform with a working height of 15 meters.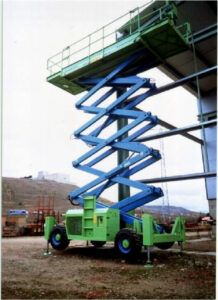 In 2001, the PE-12 and PE-18 models, 12 and
18 meters of working height, respectively.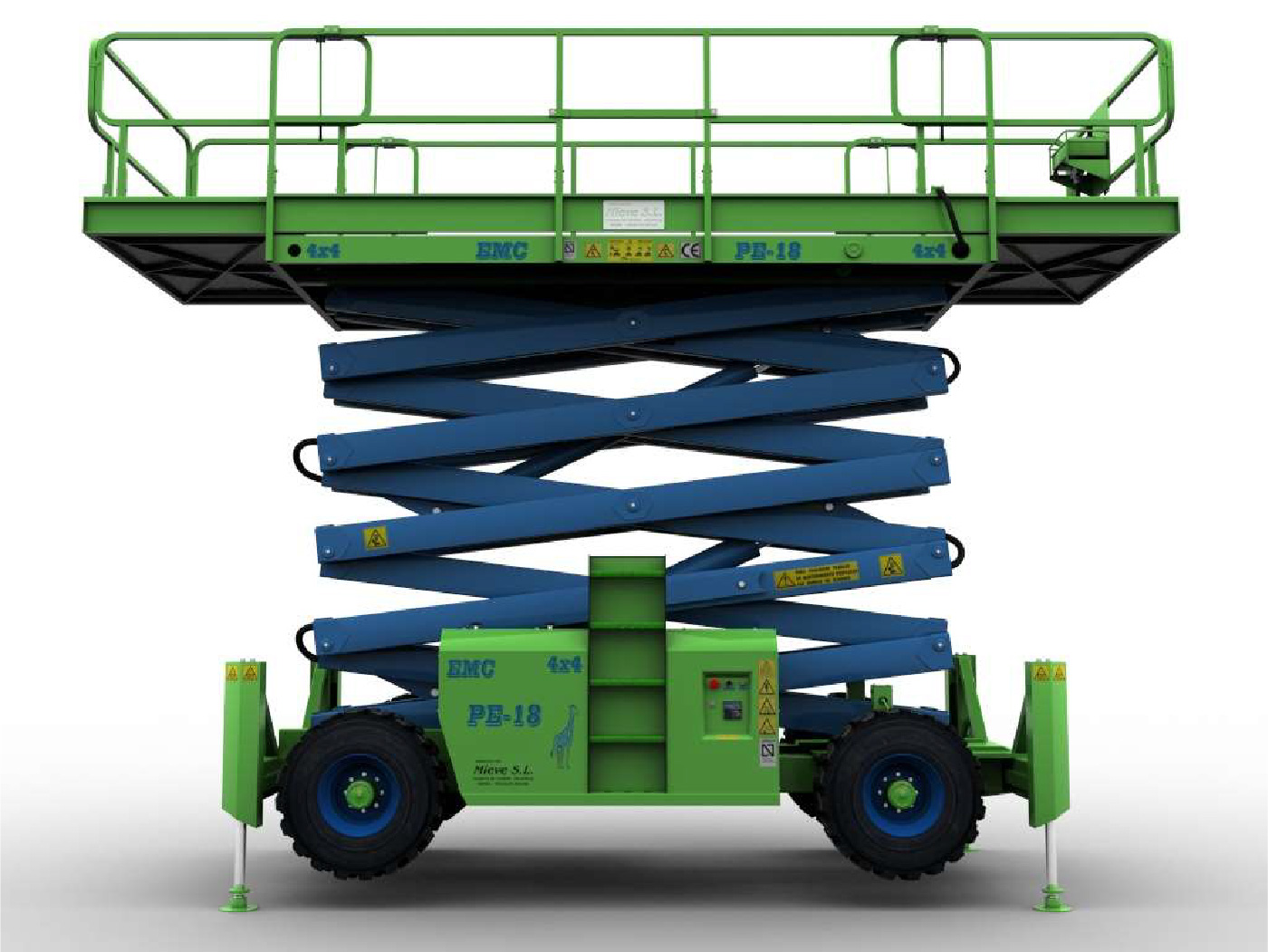 In 2003, we manufactured the first diesel self-propelled aerial platforms from
18 meter working height articulated arm (PA-18)
In 2004, we continued with the manufacture of the PA-20 model, an articulated arm with a working height of 20 meters.
In 2005, we designed, manufactured and marketed an innovative towed scissor lift, with working heights of 8 and 9.5 meters. (PE-8R and PE-9,5R)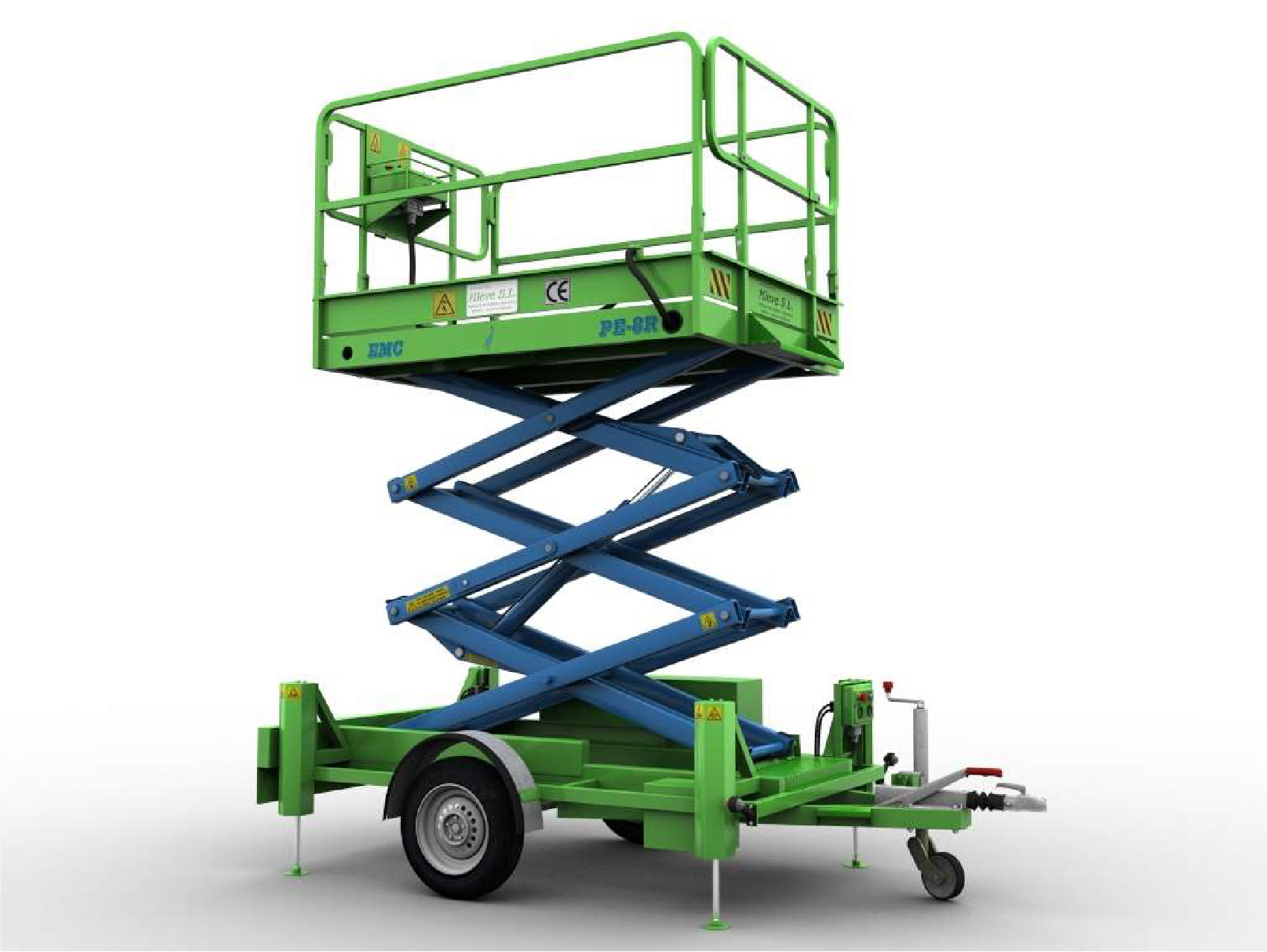 In 2006, we manufactured the first PE-21 platform, a self-propelled platform
scissor diesel with 21 meters of working height.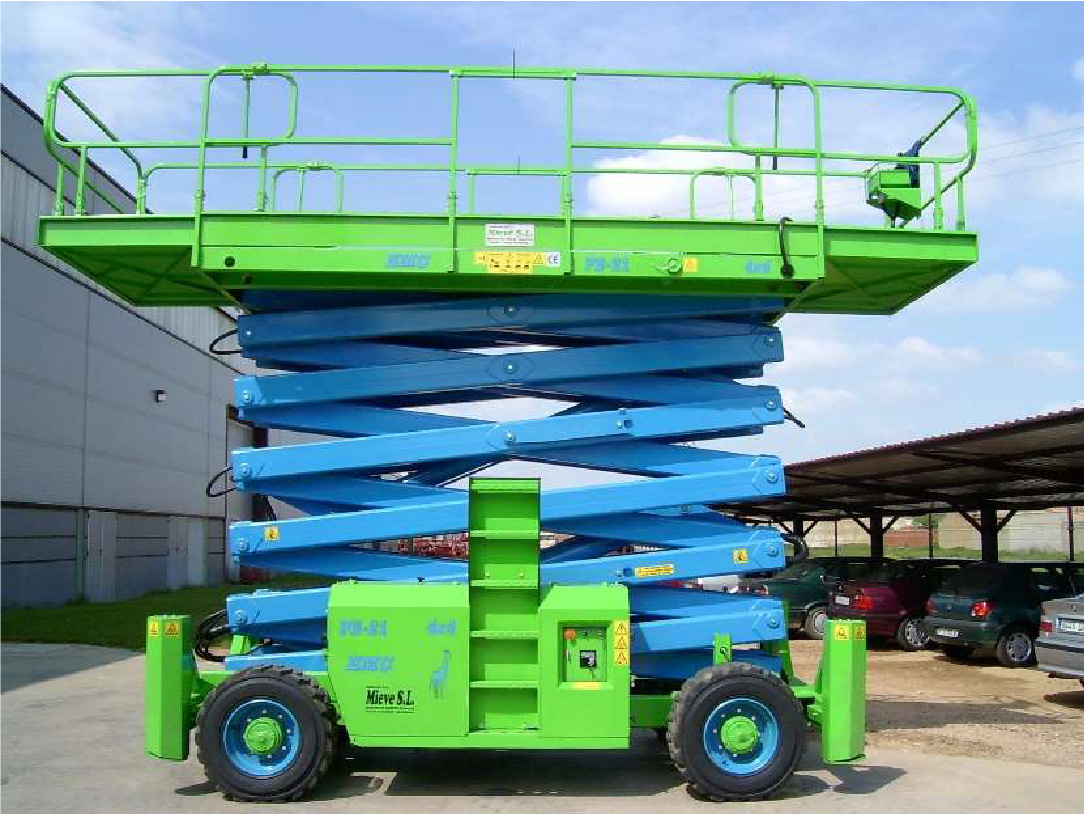 In 2009, we have the opportunity to design, calculate and manufacture a series of
scissor lifts, made to measure, with movable work platform for
railway work.
We manufactured these throughout 2010, and some were destined for METRO MADRID.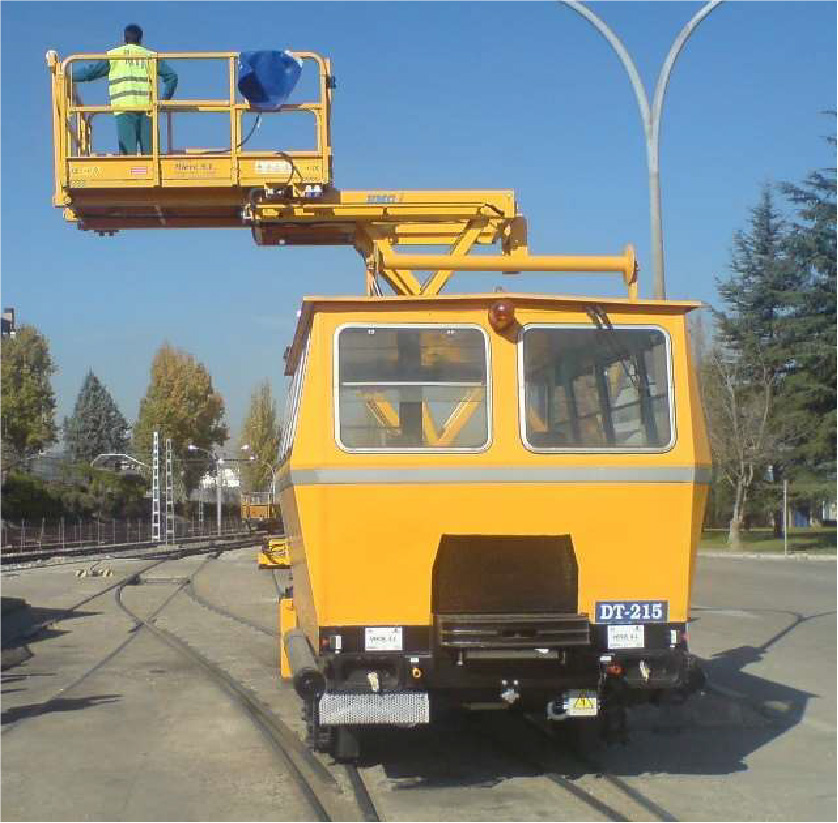 In 2010, we manufactured one of the tallest scissor lifts made in Europe.
The PE-25 model would raise its occupants up to 25 meters high.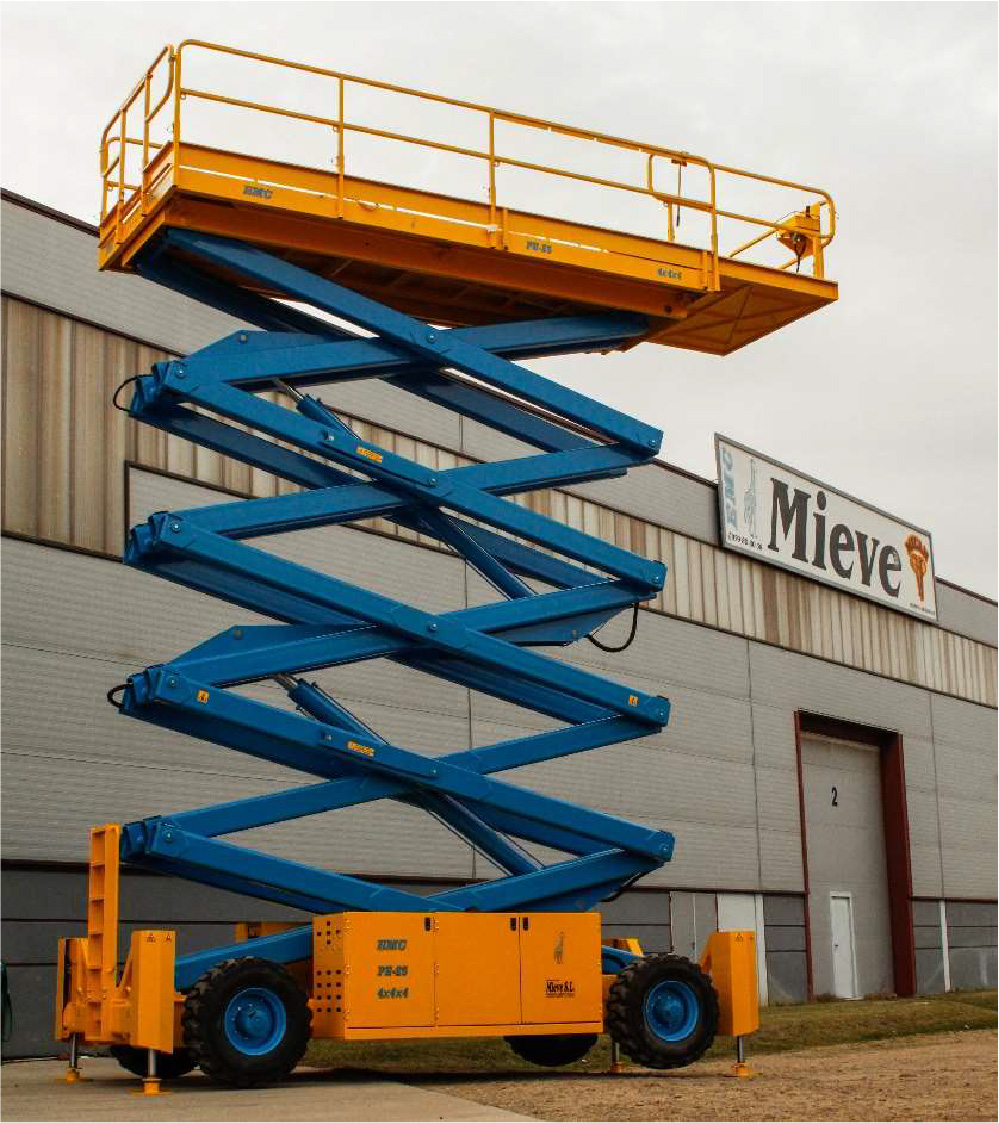 In 2011, we designed and manufactured innovative self-loading stackers for
vehicles with different heights (A-8, A-10, A-12).
Which we export to several countries.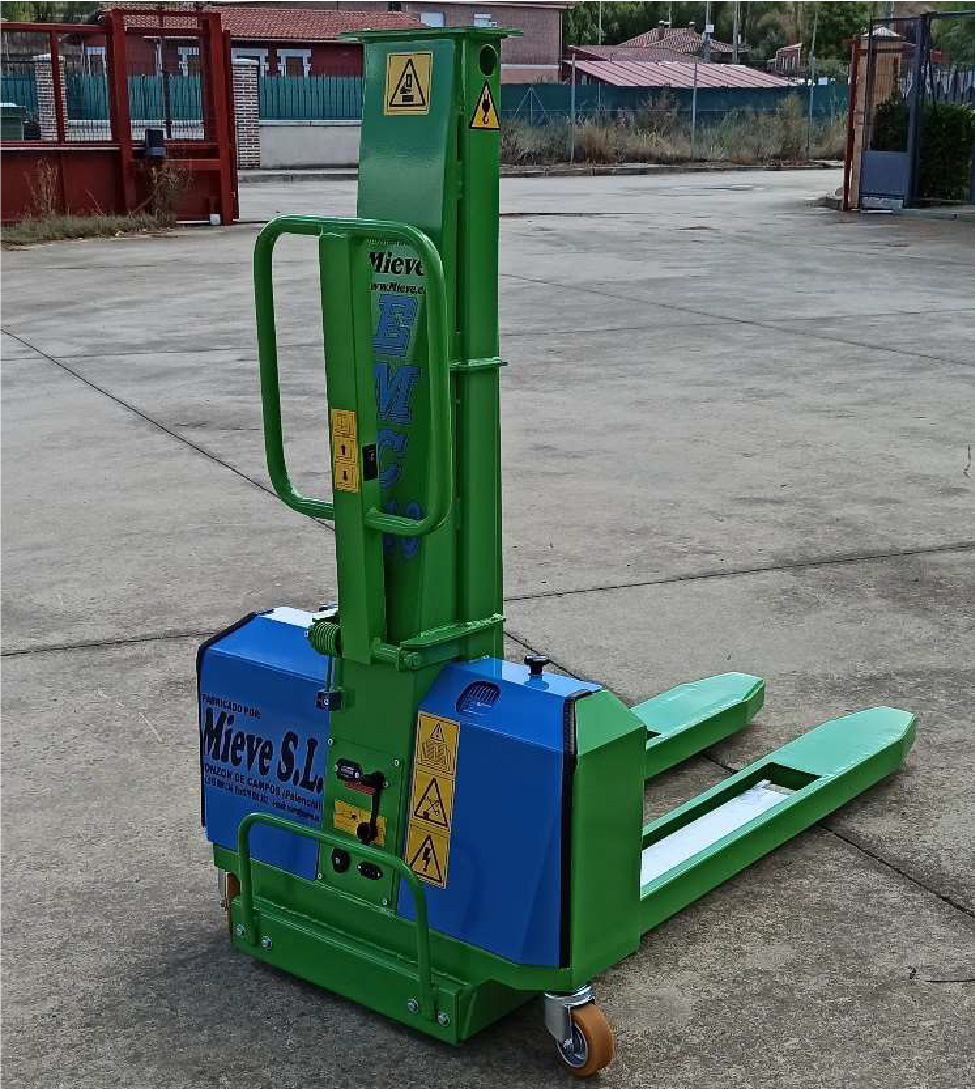 In 2012, seeing that safety in work at height continues to be a priority in companies, we did not decide to manufacture low-height manual traction and electro-hydraulic lifting platforms to replace ladders.
We manufacture one-person scissor lifts of 3.7 and 4.5 meters of working height
(PE-3,7 y PE 4,5 mini).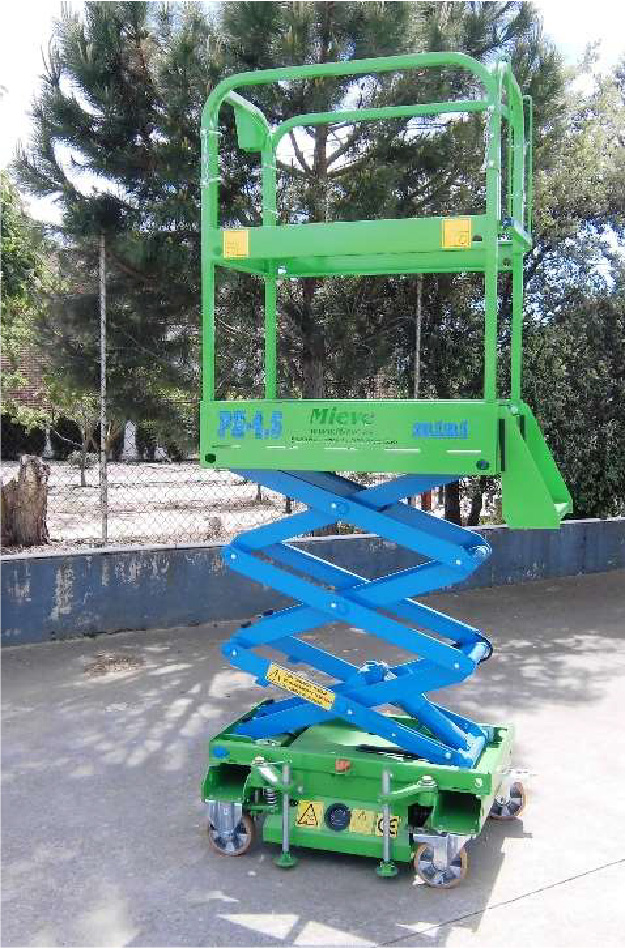 In 2013, we continued to manufacture small scissor lifts
sole proprietorships and we put new PE-5.4 mini and PE-6.4 machines on the market
mini, with working heights of 5.4 and 6.4 meters, respectively.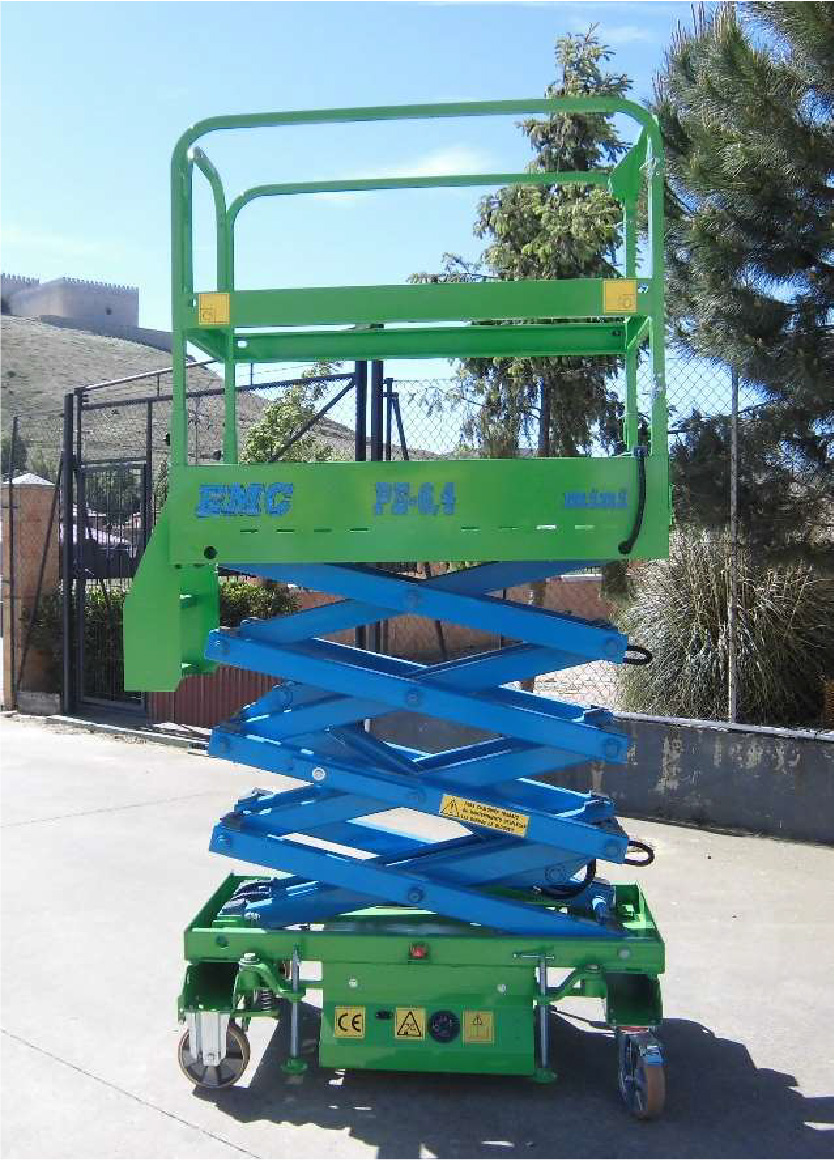 In 2014, we manufactured another low height platform adapted to the work of
maintenance of olive oil mills. PE-7 mini.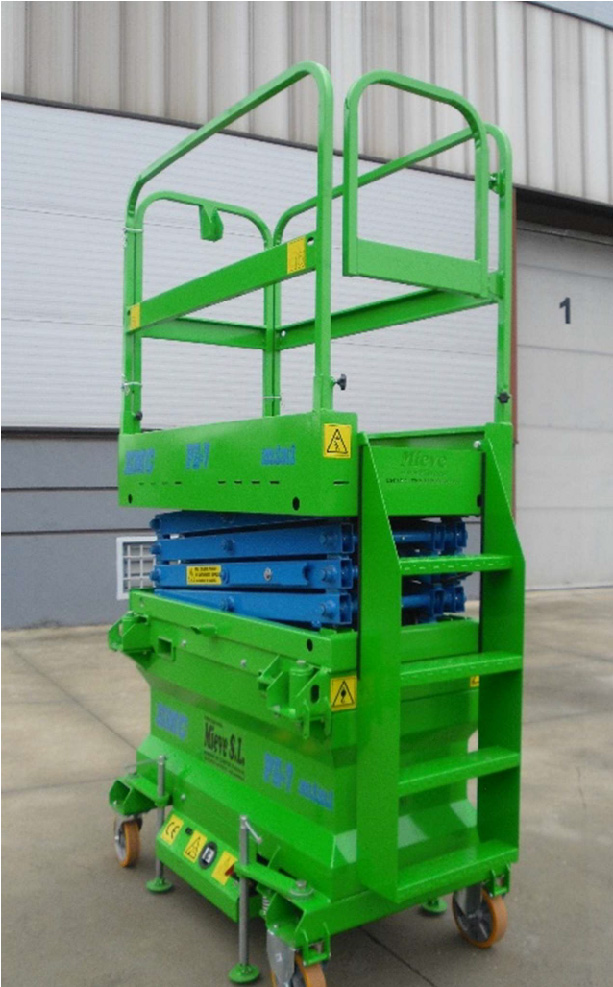 In 2015, our customers asked us for more lifting capacity in our
self-loading stackers and started a new heavy series of stackers.
Models A-8P and A-10P have a lifting capacity of 1,000 k.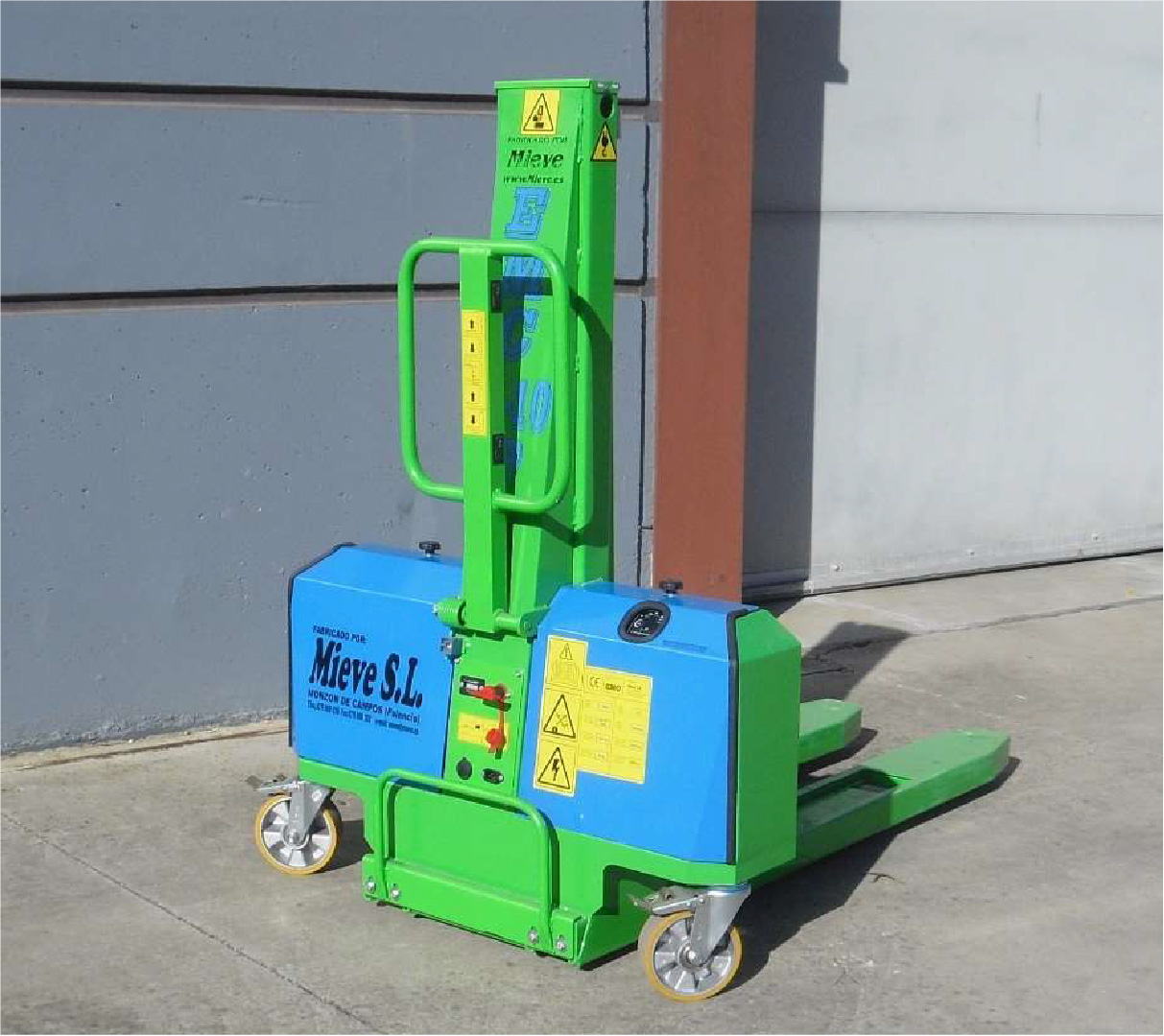 In addition, in this year, we have the possibility to design and build two platforms
special lifters to supervise the machining of the tail of aircraft, which
manufactures AIRBUS, at its headquarters in Getafe (Madrid).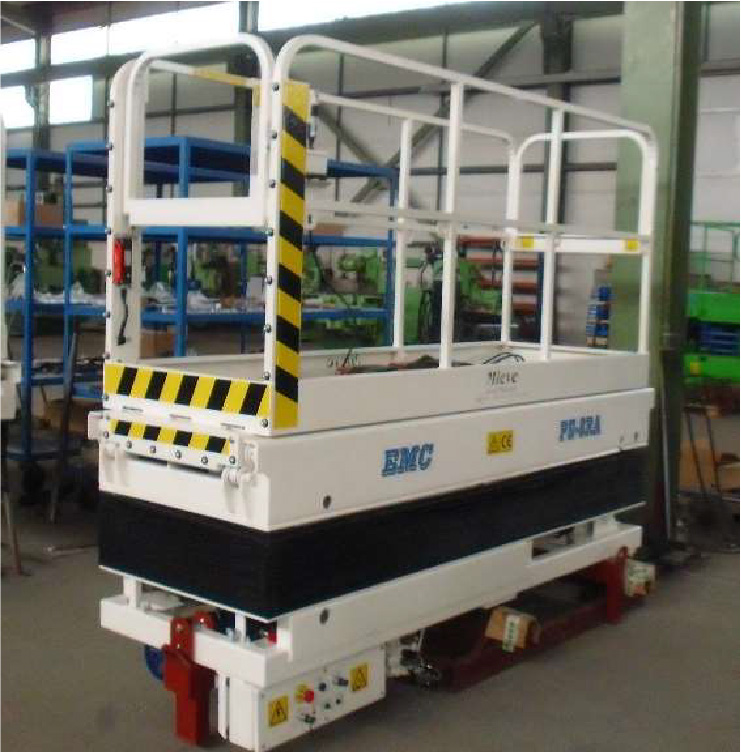 In 2016, we designed and manufactured a lifting table model for workshops of
heavy machinery, with a lifting capacity of 5,000 K. (ME-900)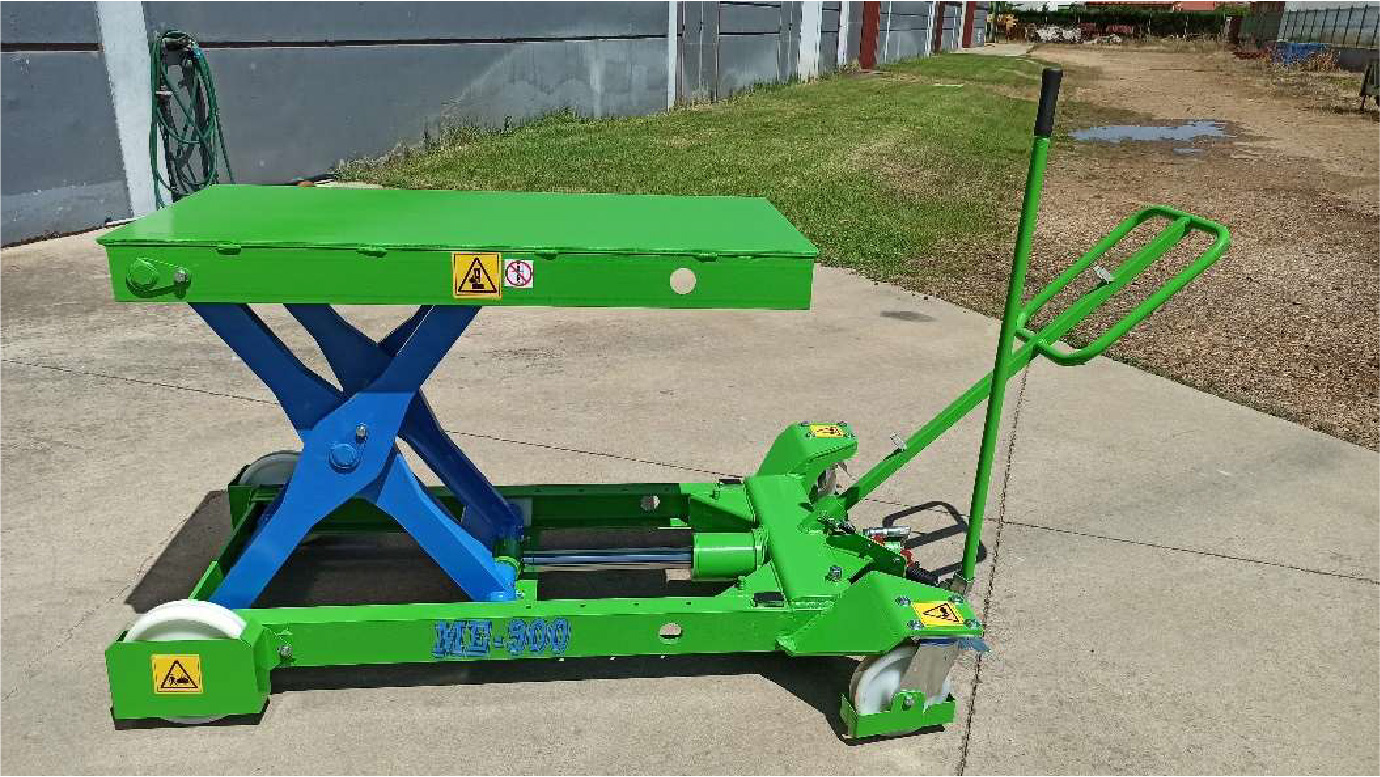 In 2017, at the request of a LECTA GROUP company, we made self-propelled
electrically lifting table ME-900.
Later we would deliver several units to the EMT (transport company of
Madrid), of this same model. (ME – 900 E-ET).
One of MICHELIN's plants needed scissor lifts
electric self-propelled, tailored to your needs, which we design
and we manufacture during this year.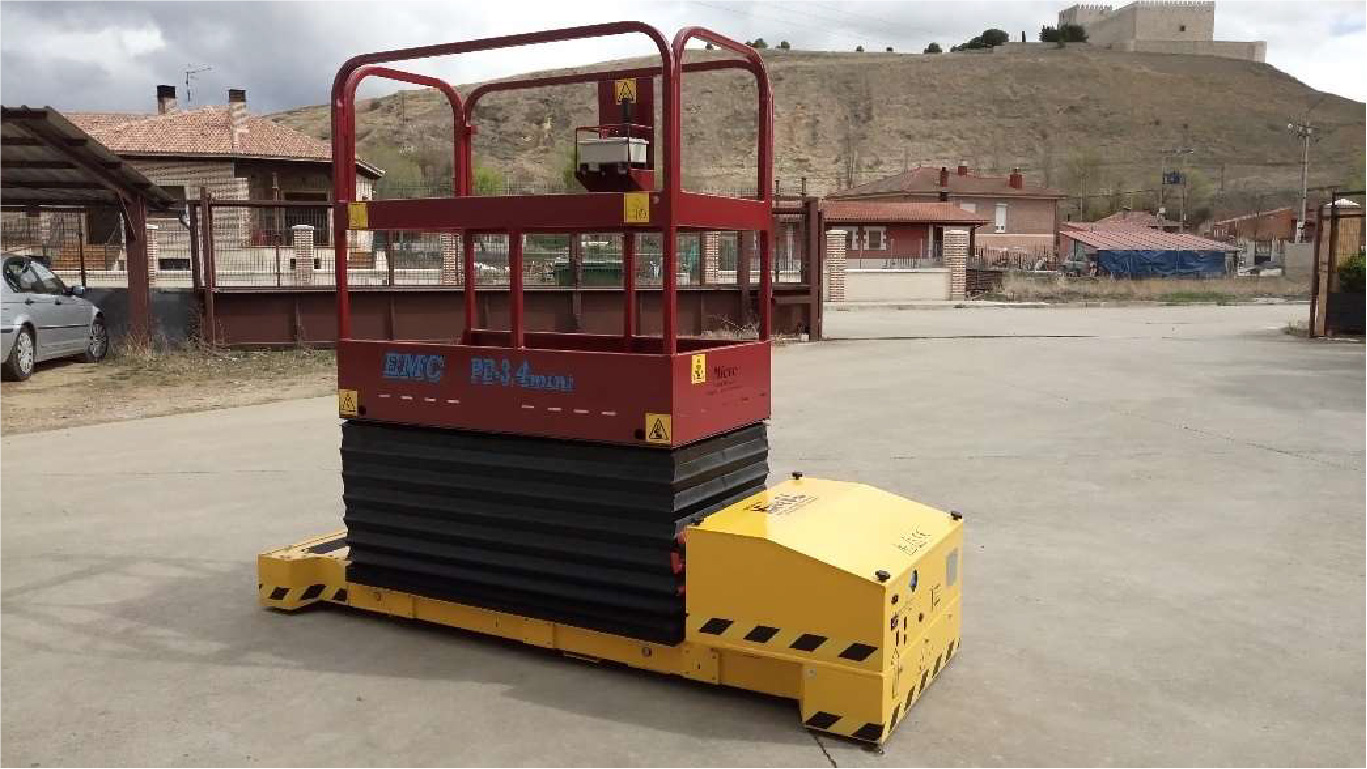 In2018, we built a new model of self-propelled aerial platform
Very compact 12 meter working height diesel with reduced dimensions.
(PE-12C)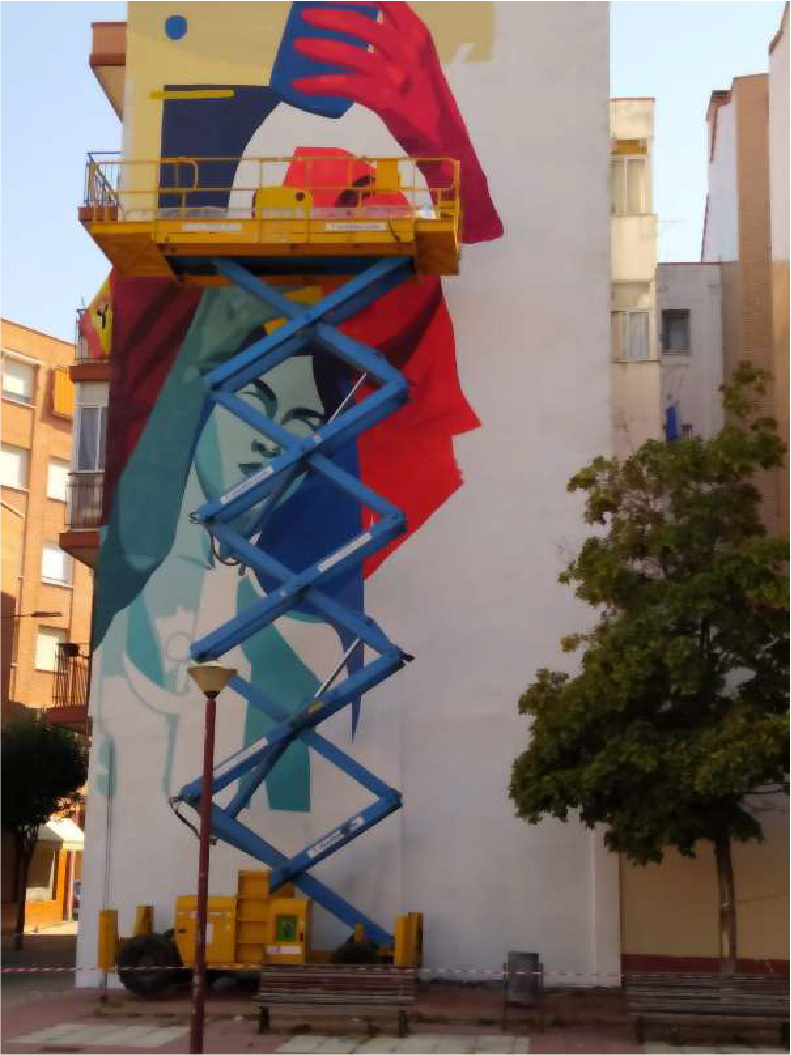 In 2020, we continue with platforms for construction and maintenance of
railway structures and designed the new model PA-8RA, a platform of
arm with rotating work platform with a working height of 8 meters and with
destination to Portugal.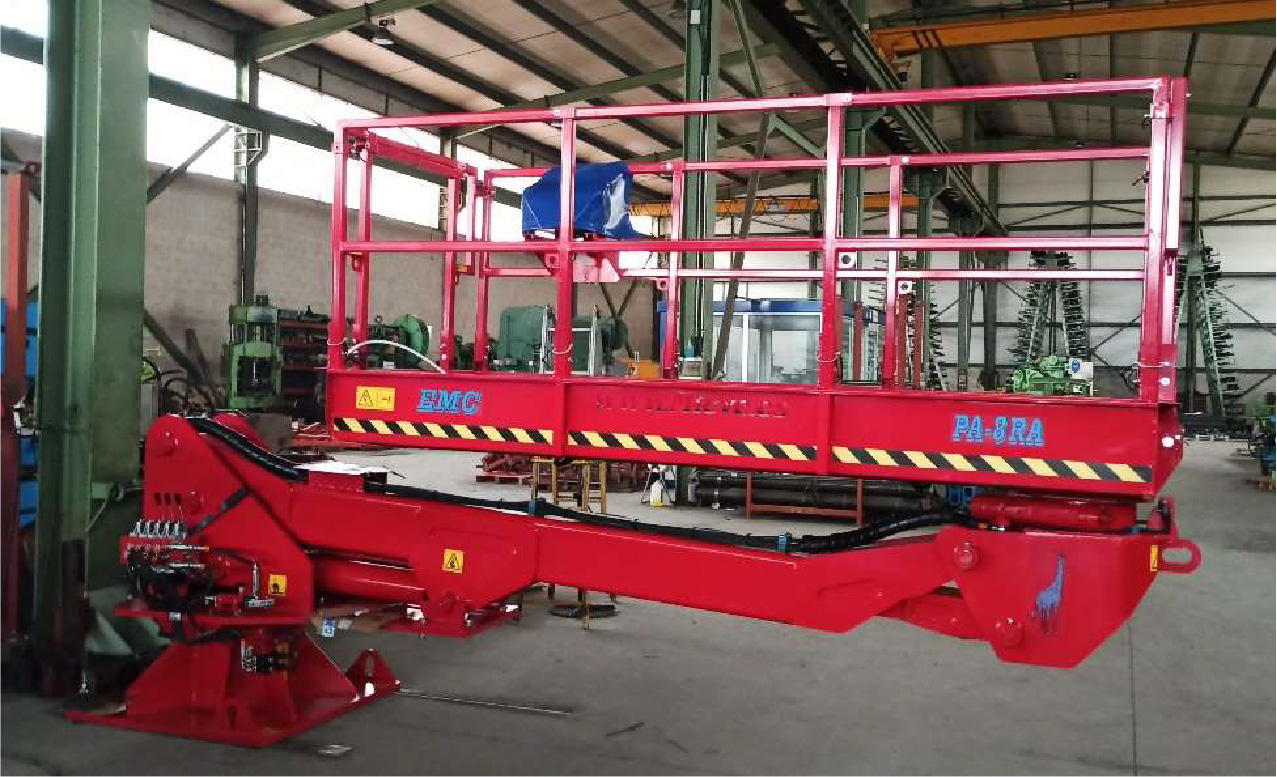 Mieve, S.L.
Calle El Manzano 1, 34410 Monzón de Campos, Palencia
tel: +34 979 808 036
fax: +34 979 808 352